Vanilla, Caramel, Peach, Cafe au Lait, Cocoa & Chocolate. . . that is what we are - sweet, flavorful, soft & somewhat creamy.

We are some of God's most precious gifts.
Each delicious flavor represent all of the colorful sisters from all walks of life.
Our vanilla sisters are just as sweet as our dark rich chocolates and all have been gifted with the same tantalizing organs that most men crave. But, we must first LOVE ourselves before we can Love others and demand The Royal Treatment.

Your Body
Create a Loving Environment
in Your Body.
Focus on Respect & Appreciation for what
Your Body does for You,
in spite of what
You do to It.
* * *

Ready to go out on the town?
Do you have your heart in it, or are you just spending time with your sisterfriends? On the prowl or keeping up appearances?
Too many times we go with friends when we prefer to be solo. You can be by yourself and NOT be lonely, in the same way you can be with a group and not be part of the gang. Chances are, if you do not have the desire to be out on the town, you will have a lousy time and be very bored before the intermission. Before you check the closet for something to wear, check yourself! Is it your time or Party time?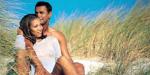 Soo Many Men
So Little Time
A flashy, smooth-talking hunk may make for a great date, but a man who is good husband material is a different breed altogether. Unfortunately, too many of us women are using the wrong criteria to search for Mr. Happily-Ever-After.

If you're attracted to a man because of his looks, you may struggle to stay interested as you both age. More importantly, a guy who spends hours at the gym and takes daily body-fat measurements isn't likely to be forgiving when your dress size creeps its way into the double digits.

---